Advanced Cooling Technologies.


Custom thermal management technologies and solutions.
Heat pipe products for terrestrial, spacecraft, and high temperature applications.
Click to visit the ACT Website
Products:
Heat pipes
HiK Plates
Vapor chambers
Heat Pipe Assemblies
Cold Plates
ICE-Lok™ (wedgelocks)
Passive and Active Cooling systems
Thermal Design and Analysis
Applications:
Power Electronics
Military Electronics
Space & Satellite
Aviation
Medical
Automotive
Radar/Sonar
Power Amplifiers
Lasers
AMO: Amotech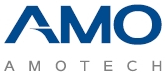 Develops innovative materials for information, communications, automotive and energy markets.
Products include Capacitors, Antennas, ESD/EMI Protection devices, and Motors

Click to visit the Amotech Website
Products:
Ceramic Capacitors:
High-Q Multilayer Ceramic Capacitors (MLCC's)
Broadband Capacitors
High Power COG.
Antennas:
NFMI Near Field Inducton Antennas
NFC/RFID: (Near Field Communication 13.56MHz band)
GNSS: (Global Navigation Satellite System)
ISM (Industrial, Scientific and Medical 433MHz Frequency Band)
LPWA: (Low Power Wide Area Networks)
SMD, Custom Designs LoRa/Sigfox,IOT, Bluetooth, Wifi, UWB Broadband
ESD/EMI Solutions:
Protection Devices
EMI Filters
Ferrite and Metal Sheets
Applications:
Electric Vehicles & Automotive
Power Supply Modules
Base Station
IoT (Internet of Things)
Mobile Phones
Semiconductors

With over 50 years of leading-edge design experience, Corning Gilbert exceeds industry standards with high performance coaxial connectors for broadband telecommunication and microwave systems.
First developed for demanding military applications, these systems are increasingly seen as the high frequency interconnects of choice for military, satellite, wireless and telecommunications applications.
Click to visit the Corning Website
Products:
RF Broadband Coaxial Connectors
RF Microwave Connectivity
GPO®, GPPO®, G3PO™, G4PO®, SGMS™ and GMS® connectors
Setting the industry gold standard for coaxial push-on interconnects.
Markets:
Avionics
Test and Measurement
Military
Space
CTT, Inc.

High Frequency Power Amplifiers (GaAs/GaN), low-noise amplifiers, transmitters, transceivers and receivers with in the frequency spectrum of 10 MHz to 100 GHz
Products:
Low noise amplifiers
Limiting amplifiers
GaAs and GaN power amplifiers
TWTA / MPM Replacement
Rack mount power amplifiers
Multi-function subassemblies
Applications:
Radar
Electronic Warfare
Communication / TCDL
(Tactical Common Data Link)
Instrument (simulator, test equipment)
Diamond Antenna.
Diamond Antenna Rotary Joints use lubricated bearings that provide the mechanical interface for long-life antenna sector scanning or 360 degree, continuous rotation. Consistent, high-quality signals are passed during both rotation and fixed-position transmission and reception.
Radar System Applications:
Air Traffic Control (ATC)
Shipboard
Land-based
Airborne
Satellite Applications:
SATCOM-On-The-Move (SOTM) Pedestals
Marine
Vehicle
Ground-based
Airborne platforms.
High Speed Interconects

High Speed Interconnects extrudes and assembles high-performance RF microwave coaxial cable ranging from 16 to 52 AWG and 5GHz to 40GHz.  HSI's low-loss, low-capacitance, exceptionally phase-stable, coaxial interconnect solutions are available in a variety of cable constructions, which include SMA, SMP, SSMP circular connectors; micro coaxial connector assemblies as small as 0.3 mm in pitch; and fine wire, direct-to-board assemblies as small as 0.175 mm.
Click to visit the HSI Website
Custom High Performance Cables:
Low Insertion Loss
Low Capacitance
Phase Stable
Circular/micro coaxial connector terminations to 0.3 mm pitch
Fine wire, direct-to-board terminations to 0.175 mm.
Certifications:
ISO 9001:2008 and AS9100
CEN13485 (pending)
ITAR Registered
IPC-610 and IPC-620 Certified
MIL-I-45208 Compliant
Hirose Certified
IPEX Certified
JAE Certified
ESM Cage Code: 1QFZ7
RCC Cage Code: 562V5
Products:
Board Level Shielding

EMI Shielding: RF shielding
PCB Shields

Finger-Stock EMI Gaskets
Fabric Over Foam EMI Gaskets
Metalized Fabric Gaskets
Custom Stamping: metal
Photo-Etched Precision Metal Parts
Precision Metal Stampings
Electroplated Metal Foils
Certifications:
ISO 9001:2015 and AS9100 Rev-D Certification
RoHS Certification
Domestic Specialty Metals Declaration
EU REACH Declaration (European Registration, Evaluation, Authorization and Restriction of Chemicals.)
ITAR Registration
NADCAP Heat Treating Accreditation
Precision Frequency sources, Atomic Frequency Sources, Rubidium oscillators, Local Oscillators, VCO's, OXCO's, Master Oscillators, and Hydrogen Masers.
Features include: Low Phase Noise, Low Profile, extended life, high reliability, for both airborne or space applications such as GPS/GNSS, Galileo, GLONASS, IRNSS, and BDS / COMPASS
LPFRS: Low Profile Frequency Rubidium Standard,
LNMO: Low Noise Master OCXO Oscillator, MO: Master OCXO Oscillator,
RAFS Rb Atomic Frequency Standard, an MiniRAFS
SRO-100 Synchronized Rubidium Oscillator GPS/GNSS-disciplined rubidium oscillator (GPSDO)
SRO-5680 Airborne-Rugged Disciplined Rubidium
GRClok-1500 GPS/GNSS Rubidium Clock
LNRClok-1500 Low Noise Rubidium Clock
GXClok-500 GPS/GNSS OCXO Clock Module
GDK-2 Designer Kit
Spectratime GPS/GNSS Rb Standards
   Spectratime GNSSource-1000
   Spectratime RBSource-1500
   Spectratime GNSSource-2500
Spectratime Clock Instruments for Test
  Spectratime FemtoStepper
  Spectratime PicoTime-1U
Networks International Corporation

Custom RF and Microwave Filters and Assemblies: lumped component, cavity, ceramic, and crystal filters, Switched Filter Banks, Diplexers, Multiplexers, Integrated Microwave Assemblies, Phase Shifters, and VCTCXOs & TCXOs.  AS9100C and ISO9001 certified for Commercial, Military, and Space.
Products:
Cavity Filters
Ceramic Filters
Crystal filters
Crystal Oscillators
Lumped Component Filters
RF Assemblies
Filter-LNA
Switched filter banks
Applications:
Radar
Guidance Systems
Navigation Systems
Space Systems

Missile

Systems
Synergy Microwave Corporation

Standard and Custom product development:  VCOs, synthesizers, crystal oscillators, SAW oscillators, DROs, demodulators, phase locked oscillators, mixers, power dividers, couplers, 90 & 180 deg hybrids, modulators, filters, doublers, phase shifters/detectors, attenuators, transformers, PIN diode switches. Serving commercial, industrial and military markets.
Click to visit the Synergy Microwave Website
Products:
High Performance Crystal Oscillators
Voltage Controlled SAW Oscillators
Reference Phase Locked Translators
Free Running DRO's
Single Loop Synthesized & Phase Locked Sources
Dual Loop Synthesized & Phase Locked Sources
Oven Controlled Oscillators, OXCO
Markets:
Radar Systems
Satellite Earth Stations
Communication Systems
Air Traffic Control
Ground Traffic Control
Weather Radar
Calibration Laboratories (NIST)
US Technologies

A leading provider of design/re-design, engineering, reverse engineering, manufacturing, repair, upgrades and testing of electronics sub-assemblies for both military and commercial customers worldwide.
Test Engineering: One of our strongest attributes, we can create and support a vast array of testing methods customized to fit your specific needs.
Test Fixture development: Expertise to create test programs and design and build test fixtures.
Reverse Engineering: Analyze your product and create documentation where none exists.
Design services: Design, build and test prototypes or modify products for special applications, Including PCB design.
Manufacturing Engineering: Most state-of-the-art manufacturing technology to ensure you are getting the best possible solution to meet your individual needs.
Component Engineering: No matter the age of the product, we provide engineering expertise for new component manufacture and source out the proper components.
Click to visit the UST Microwave Website
Benefits
Highly reliable, cost effective solutions
Engineered products designed to fully integrate into new and existing systems
Form, Fit and Function Re-Designs
Full-functional ATE and environmental testing
Government cleared facility
Exceptional product and program management communication and support at both technical and administrative levels to meet the needs of the customer
Wide-ranging program support for long term product life cycle requirements
Certifications:
ISO 9001:2015 Certified
IPC-610 Class III and Class II
J-STD-001
SBA Certified
ROHS Compliant
UTE Microwave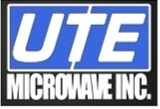 Circulators and isolators for applications at all the wireless and PCN frequencies. Devices cover the power spectrum from milliwatts to high power, suited for cellular, TV, radar, medical and other applications.
Products:
Ferrite Isolators
Ferrite Circulators
Multiport Circulators
High Ratio Isolators
UHF Circulators
IMS Band Circulators
Radar Circulators
High Power Circulators
Drop In Isolators
Drop in Circulators
EIA Circulators
Isolator Adaptors
Waveguide Circulators
Waveguide Isolators
Applications:
SatCom
Military
Commercial
Medical
Scientific